We will attend the 29th South China International Printing Industry Exhibition in March
---
The 29th South China International Exhibition on Printing Industry
Area A, China Import and Export Fair Complex, Guangzhou 202332 - 4
The first exhibition event of the whole printing and packaging industry chain in 2023!
--Printing South China helps the printing and packaging industry to fully resume work and production
The 29th South China International Exhibition on Printing Industry] (hereinafter referred to as Printing South China 2023) will be held on 2-4 March 2023 in Guangzhou - China Import and Export Fair Complex, Area A. The exhibition has been dedicated to serving the industry for 29 years, and in recent years, it has been exploring and providing solutions around the theme of "digitalisation and intelligence" to help companies adapt to the rapid changes in the market.
As the opening event of the new year for the printing and packaging industry in 2023, many companies will bring new technologies and products to Printing South China, striving to seek new breakthroughs and explore new business opportunities!

See you in Guangzhou in March 2023 for Printing South China! The organisers of Printing South China are pushing ahead with the preparatory work for the event in order to create a spectacular event to kick off the year and help the industry to resume work and production. Many printers and label manufacturers from Guangdong Province and surrounding provinces have already pre-registered.
With the market opportunities emerging, how can the printing industry grasp intelligence and digitalisation to achieve upgrading and transformation.
Printing South China 2023 will bring together many of the industry's top new technologies and digital elites to create an Intelligent Packaging and Printing Zone and a Digital Application Zone to help printers keep up with the trend of intelligence and digitalisation.
【Intelligent Packaging and Printing】The exhibition will focus on the deep integration of information technology and manufacturing technology, show the intelligence and automation control of equipment, and help enterprises to improve the level of equipment intelligence, reduce costs and increase efficiency.
Representative exhibitors: Evergreen, Jinbao, Hongming, Guowang, Zhongke, Haoda, Xinwei, Kole, Dragan, Shiheng, Shengtu, New Roland, Shengtian, Onno, ZhuoNeng, Daqiao, Ruida, Huazhi, etc. (in no particular order)
【Digital & Applications Zone】Focusing on pre-press, printing and post-press equipment, the event provides various digital solutions to help enterprises transform and upgrade, control operating costs, improve production automation, accelerate the digitalisation process of the industry and enhance enterprise productivity and competitiveness.
Representative exhibitors: Epson, Durst, Sakon, Haotian, Runtianzhi, Jinguotian, Tongyin, Sakon, Jin Yun, Dare, Warui, etc. (in no particular order).
South China Exhibition "New Products", annual key intelligent & digital new products to see first
Focusing on the new trends in the industry, South China Exhibition has taken the initiative to plan and produce the "New Products" column, inviting exhibitors to release their annual key new products through the South China Printing Show platform, so that visitors can be the first to understand the industry's cutting-edge technology and equipment, and gain first insight into new business opportunities in the industry.
A sneak preview of the year's key new products.
Company : Zhejiang Haoda Intelligent Equipment Co.
Booth No. : 3.1D25
Exhibition area : 156.00 sqm
Equipment I. Automatic visual positioning cover machine
ZFM-700E Automatic Vision Positioning Cover Machine adopts new technologies and techniques such as special Fida for printing machine, high precision camera for accurate positioning, robot for fast board feeding and special mechanical structure for edge wrapping, etc. It automatically completes the process of feeding the face paper, positioning the board conveying, beating the corners, wrapping the edges on all sides and automatically receiving the material. The machine adopts a motion controller system, with fast response time and stable performance, the maximum speed can reach 40 pcs/min. It can do two short edges of minimum 18mm and can complete double-headed shaped sealing and edging.

| | |
| --- | --- |
| Model | ZFM-700E |
| Maximum product size | 450mm*720mm |
| Minimum product size | 90mm*180mm |
| Paperboard thickness | 1.0~4.0mm |
| Paper thickness | 105~210g |
| Production speed | 25~40pcs/min |
| Overall power | 20KW |
| Complete machine weight | 5000kg |
| Minimum width of central plate | 8mm |
| External dimensions | 8800*3000*1800mm |
| Positioning accuracy | ≤±0.15mm |
Equipment II. Folding box flank forming machine (five-link board)
In the current market, high-grade packaging boxes are three-dimensional box type, in the process of transportation, not only large volume, high transport costs, and easy to be squeezed deformation damage. In response to this situation our company has joined hands with Zhejiang University for school-enterprise cooperation, combined with the actual needs of users, adopted a new process, designed the two sides of the three-dimensional box into a foldable movable surface, and developed the 7DH-700K type folding box forming machine. The machine adopts servo drive, photoelectric positioning, servo correction, servo insertion, edge wrapping and other new technology and techniques to automatically complete, face paper feeding, gluing, cardboard automatic feeding, positioning, automatic edge wrapping folding forming and other processes. The whole machine adopts 12 sets of servo systems to precisely complete the movements required for each process. The launch of this machine has reduced the volume of packaging box transportation by more than 80%, which not only greatly reduces the transportation cost and storage space, but also aims at almost no damage and no deformation, which is a brand new solution for the majority of printing and packaging enterprises to produce folding box products.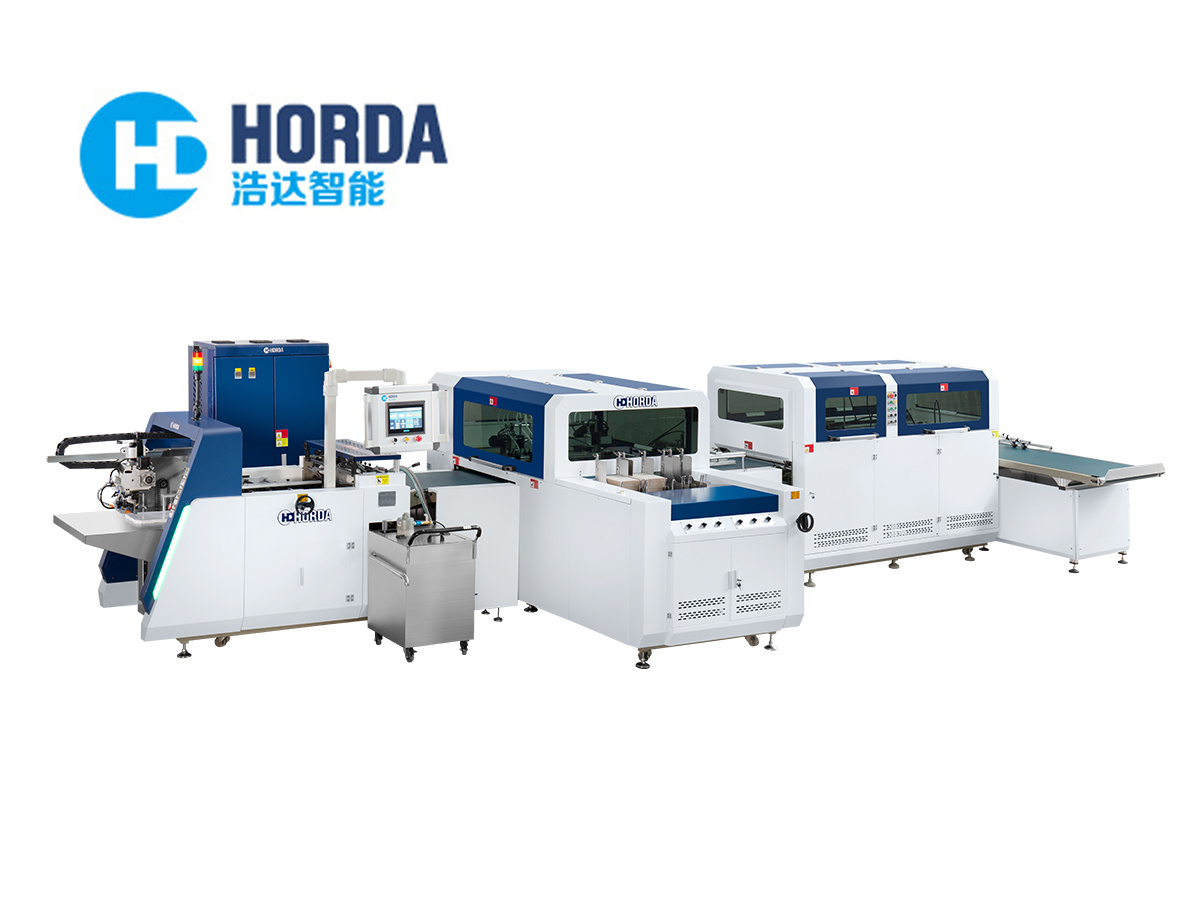 | | |
| --- | --- |
| Model | ZDH-700K |
| Maximum product size | 180mm*700mm |
| Minimum product size | 55mm*200mm |
| Intermediate plate thickness | 1.0~3.0mm |
| Side panel thickness | 0.5~2.0mm |
| Paper thickness | 100~200g |
| Production speed | 15-25pcs/min |
| Whole machine power | 20KW |
| External dimensions | 7400*2500*1500mm |
| Complete machine weight | 3500kg |
| Positioning errors | ±0.25mm |